Oirschot, The Netherlands
Estate Groot Bijstervelt chapel
DMD Amsterdam was requested to transform the original chapel on the estate Groot Bijstervelt into a multifunctional congress center.
In the middle of the recently renovated estate stands the chapel as the focal point of the estate. A new and daring color scheme makes the monumental elements visible again. Stained glass creates a dashing color display that makes the room sparkle. Following an optical path through the Chapel, you will arrive at the brasserie, the newest gem on the Groot Bijstervelt Estate.
Need help with your renovation? DMD Amsterdam would love to help you.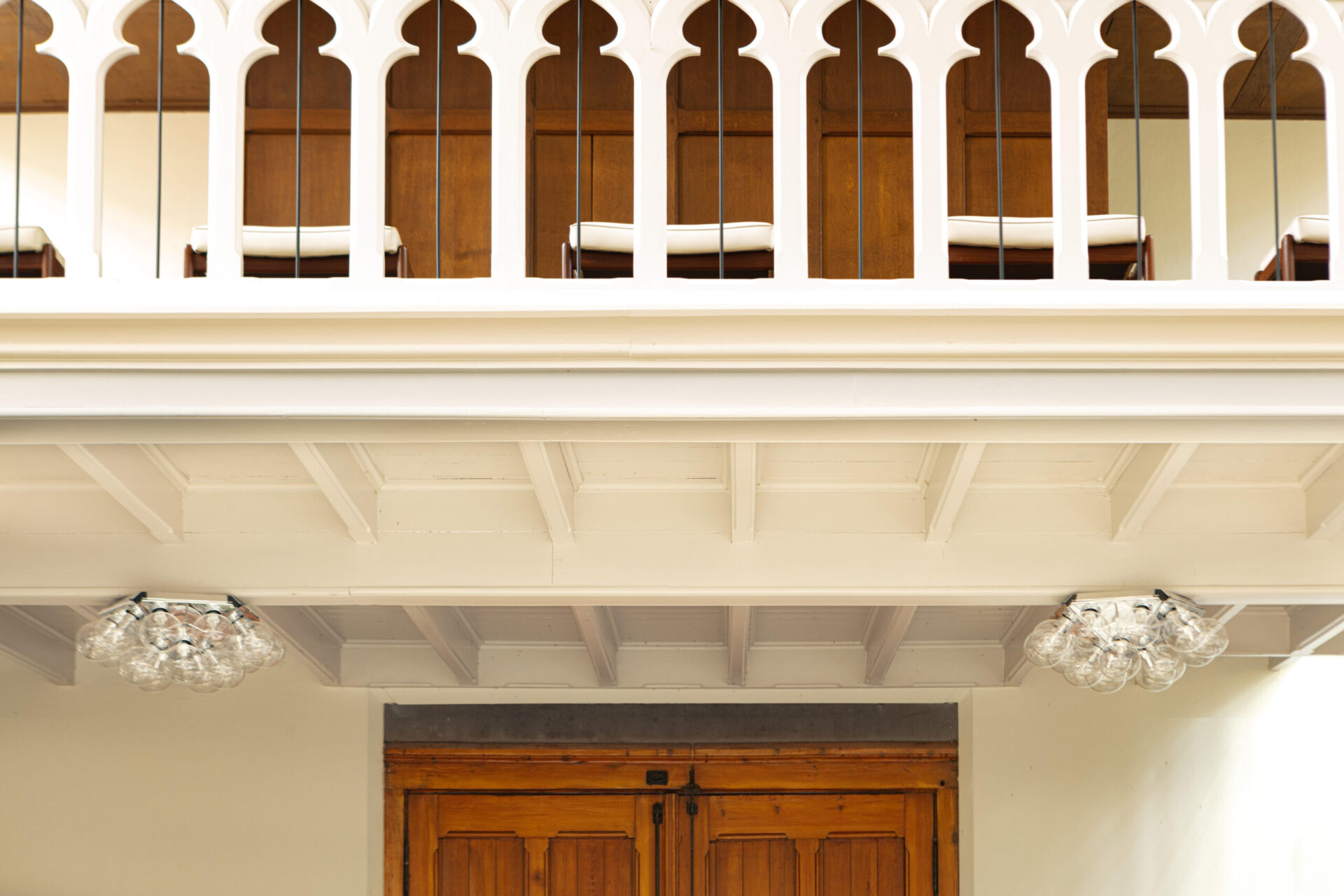 "A new, daring color scheme makes the monumental elements visible again."
Monumentenzorg – Province Kempen
Read more
Related Projects