Altea Hills, Spain
Futuristic Warmth
Situated in the Spanish Altea Hills is an ultra-modern villa where tranquility and spaciousness are the essential features. The outcome results from a cooperation between DMD and the Spanish architect Ramon Gandia ( RGB Arquitectos ).
The villa looks like a spaceship landed in the rocky mountains of Altea. The perfect spot, where a distinctive-looking villa looks over the beautiful Mediterranean sea. DMD Amsterdam created a synthesis between the modern organic outside and the need to come home when you are on holiday. No concessions to comfort and, at the same time, light and airy, like a holiday destination, should be.
Need help with your interior design? DMD Amsterdam would love to help you.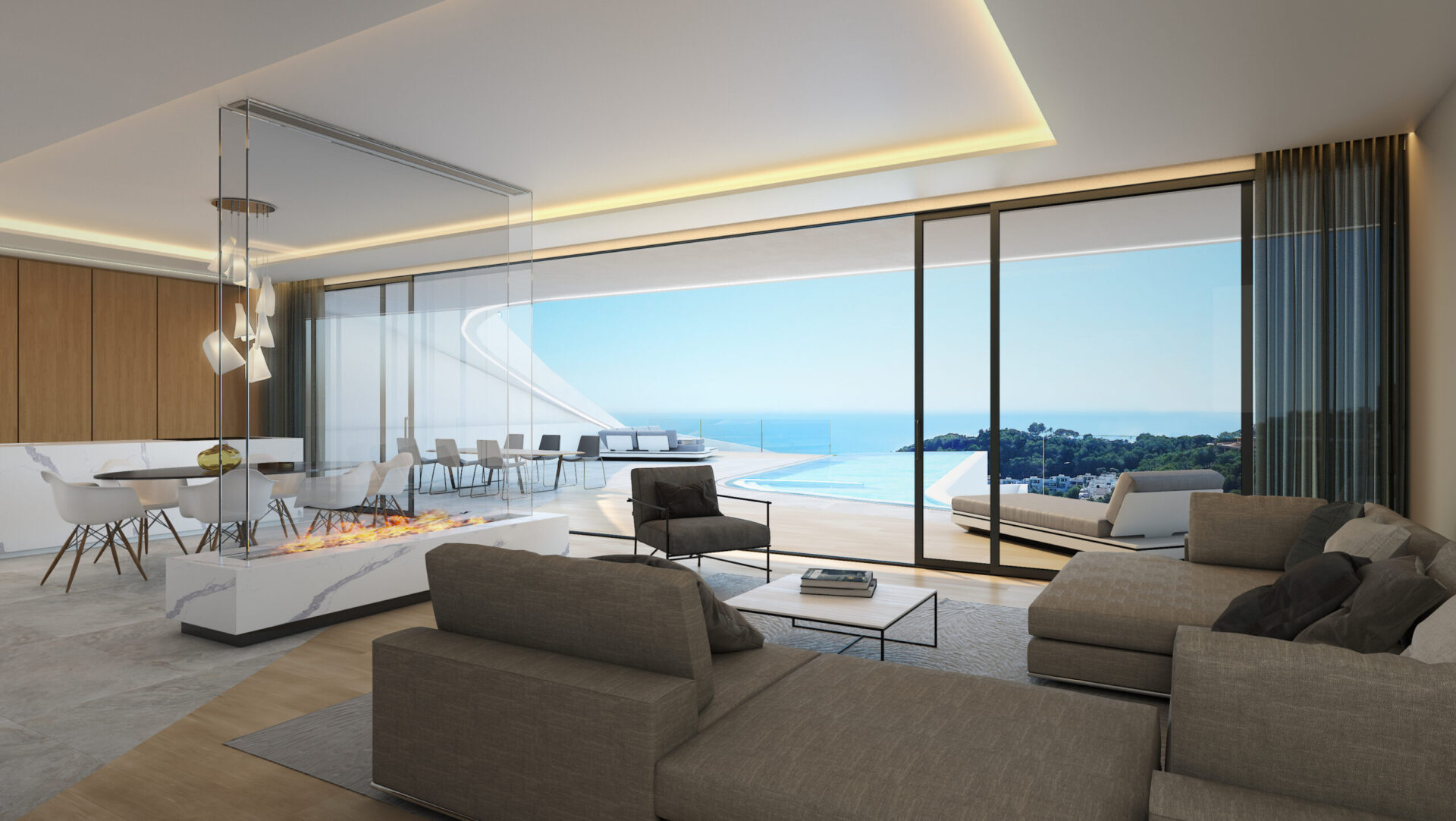 "A play of lines between exterior and interior creates a feeling of living outside and inside in one space and the use of sturdy, authentic materials do justice to the natural environment."
Jerry Saffrie – CEO Covast Development & real estate developer
Read more
Related Projects