Van Eegenstraat, Amsterdam
Cosmopolitan chic
DMD Amsterdam was asked to design the interior of an existing luxury private home situated in the stately Amsterdam Museum quarters.
This apartment has been developed to combine the intimacy of a homely shelter with the grandeur of a 5-star boutique hotel. The abundant application of luxurious materials, like onyx, marble, eucalyptus, and luxurious fabrics, all carefully orchestrated with calm hues, create a beautiful balance across the many rooms of this sprawling city villa.
Need help with your luxury apartment? DMD Amsterdam would love to help you.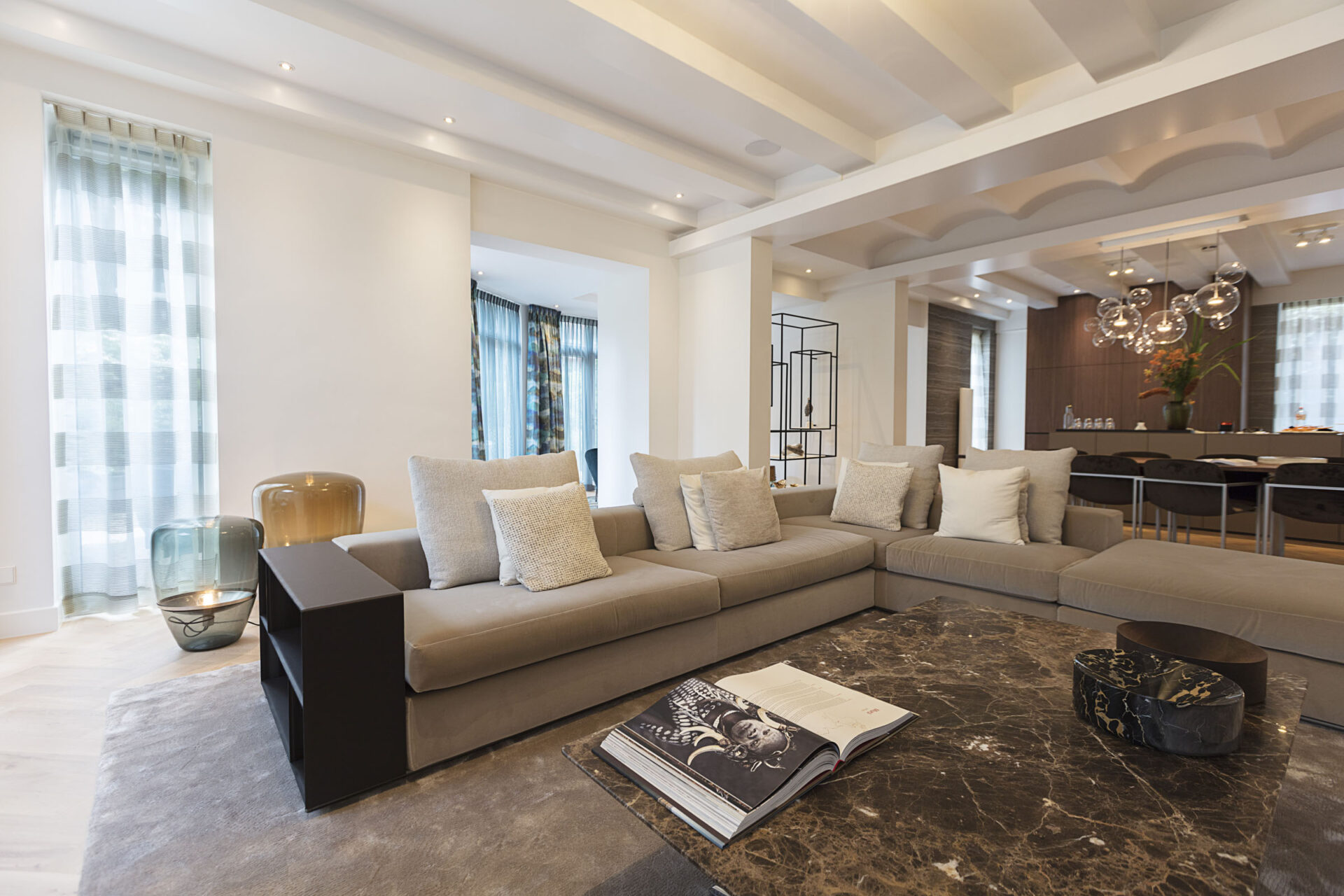 "A house where different art movements are so beautifully united only fits in one place: the Museum Quarter of Amsterdam."
Stijlvol Wonen
Read more
Related Projects